Long-lasting, Eco-Friendly Wood Protector & Stain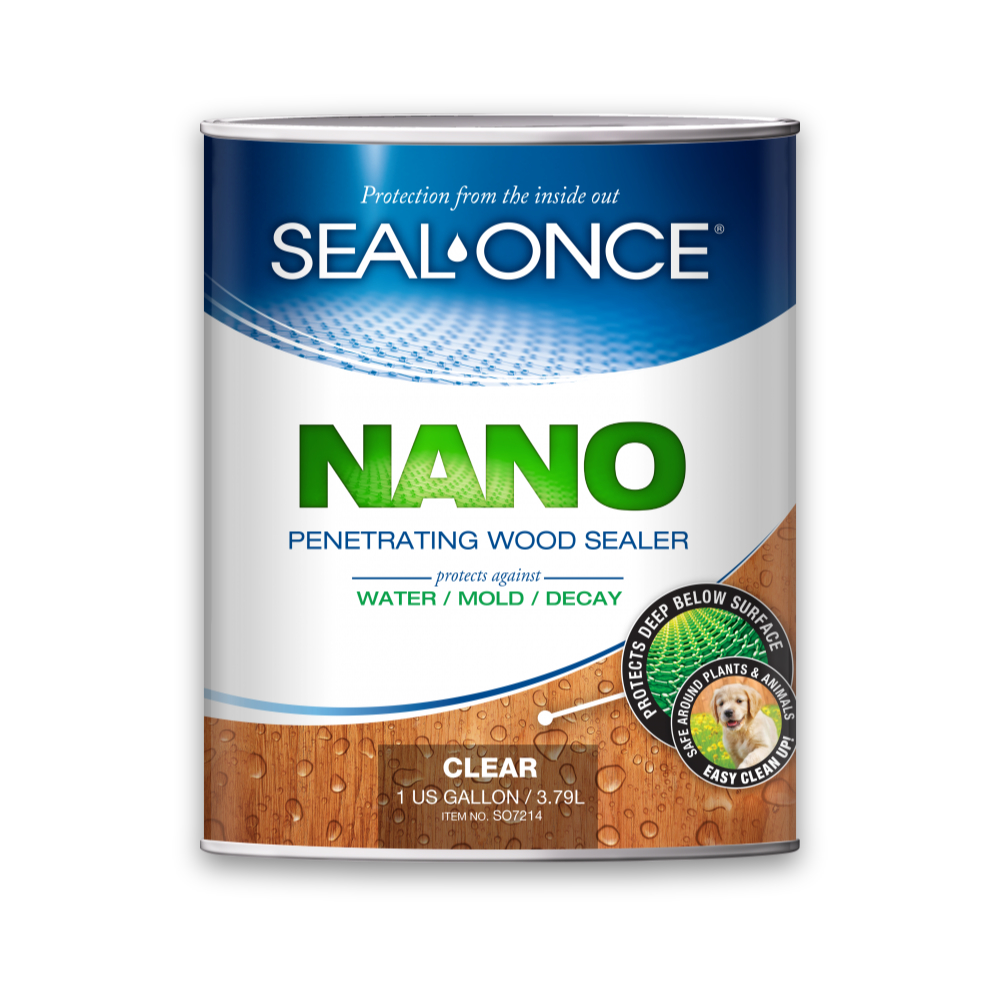 Deep penetrating formula uses proprietary nanotechnology to protect from the inside out.

Water-based, ultra-low VOC formula is safe for the environment.

Allows wood to age naturally without decay. NANO can be painted or stained over.
NANO Penetrating Wood Sealer is a waterproofing wood finish & stain that deeply penetrates the wood surface, to protect and stabilize against water damage and decay. The water based formula uses proprietary nanotechnology to form a flexible breathable barrier by coating the wood fibers at the cellular level.
Available in 11 Semi-transparent Color Tints that are mixed with CLEAR (Battleship Gray, Black, Bronze Cedar, Brown, Cape Cod Gray, Cedar, Clear, Light Brown, Mahogany, Natural, Redwood, Shale Gray)
For cedar shake roof restoration, we add "Natural Cedar Tint" for that "as new" look.
Fences
Wood Siding
Log Homes
Cedar Shingles
Exposed Beams
Outdoor Furniture
Play Structures
Planters & Plywood
Woodworking
Window & Doors
Do not use if air or surface temperature is below 45°F/7.22°C or above 95°F/35°C.
Do not apply in rain or when rain is expected within 12-24 hours.
DO NOT THIN. Mix well. Stir contents or shake thoroughly prior to use.
Test a small area to ensure acceptable appearance and penetration.
Apply first coat with a synthetic brush; pump-up garden sprayer; air-assisted and/or airless sprayer. Use 15-17 tip and medium to coarse spray pattern. When spraying, always back brush for best results.
Second coat can be applied once first coat has penetrated but is still damp. Second coat must be applied within one hour of applying first coat.
Prepare surface by cleaning with Oxy All Wood Wash to remove any mold and mildew, UV damage and to open the pores of the wood for better penetration.
Allow approximately 2-3 hours for surface to dry, depending on temperature and humidity.
Allow 12-24 hours for full cure, depending on temperature and humidity.
When recoating, apply as soon as previous coat has penetrated and surface is damp, not wet. Second coat must be applied within one hour of applying the first coat.
Approximate coverage: 250-350 sq. ft./gallon per coat. Based on surface porosity.
Watch How it Works
"I am very glad I found your Website as there is nothing like this at the big box stores. The Seal Once Finish I purchased worked very well and looks great, all my neighbors were impressed and said they would use your company in the further for their wood projects. Thank you."
Best protective non-toxic coating for exterior wood I have found. I use Seal Once Wood Finish on a few of my wood sculptures in the yard and have been happy with the results to date.
Buy Seal Once Nano Penetrating Wood Sealer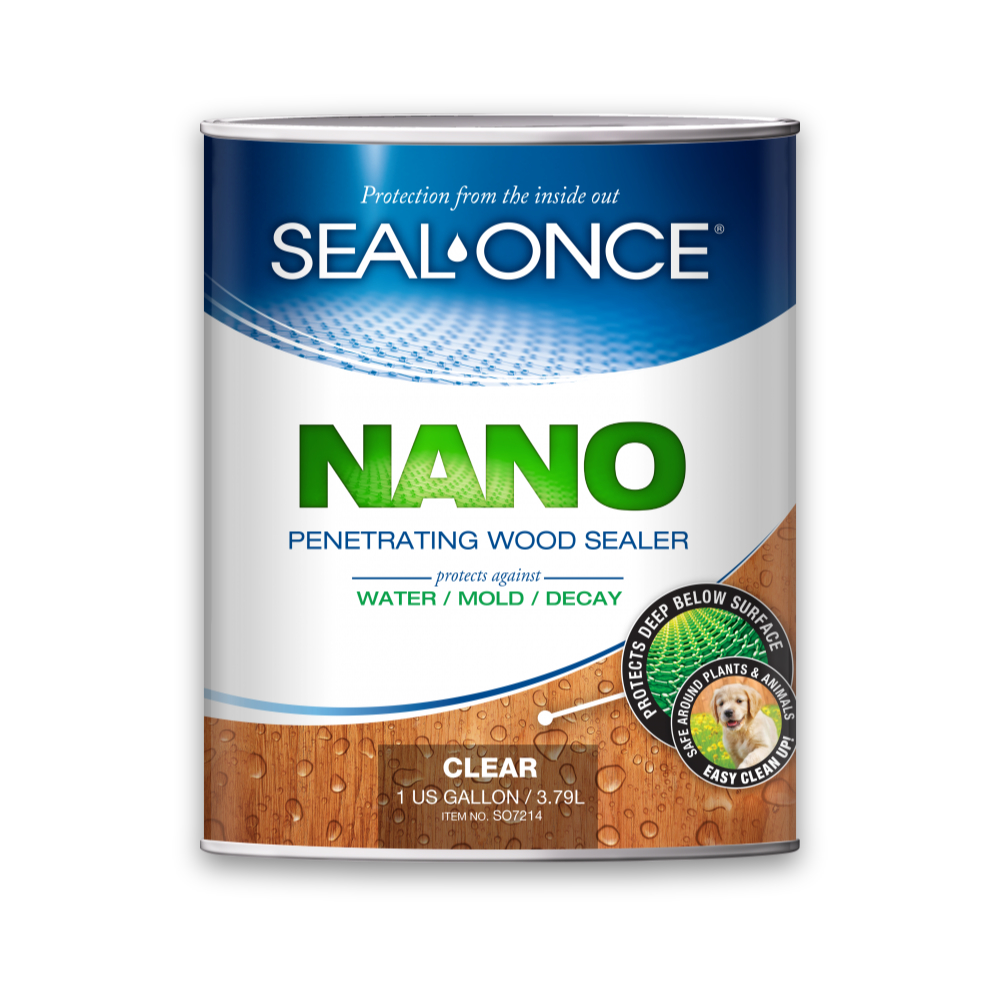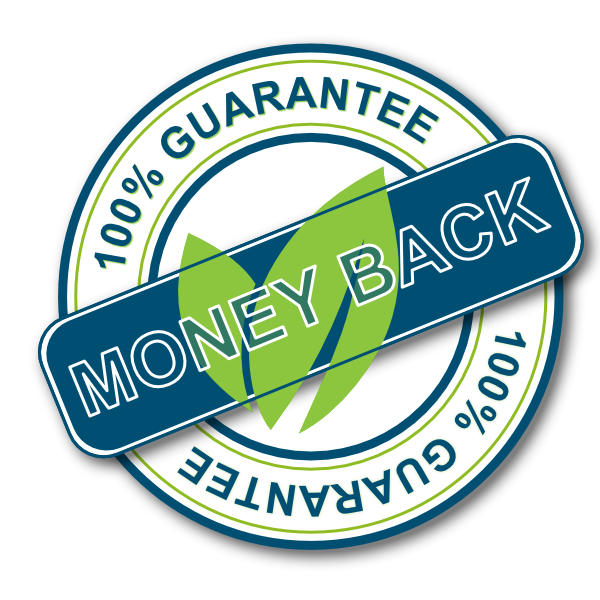 100% MONEY BACK GUARANTEE
If for any reason you are unhappy with your results and you feel that a refund is warranted, simply return the product and the receipt and we will refund your money, no questions asked. This way you can order with confidence. We want you to be happy and to have a pleasant, stress free shopping experience. Our products work and work well…all you have to do is give them a try!
Attention Contractors: There are no refunds on contractor-size products. We have never had a contractor ask for a refund but if you are a new contractor, we suggest ordering our smaller size products first to get used to using them before ordering our contractor-sized products.