Needing Fast Relief From The Stress And Damage Caused By A Flood In Your Home?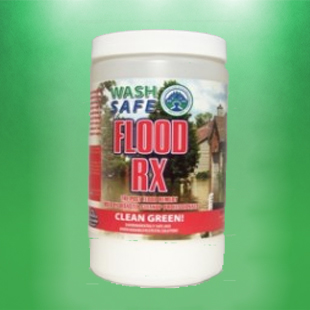 Feel great

about getting the same powerful solution as a professional mold remediation company

without the HUGE bill

!
Works effectively to fight mold

both inside or outside of the home.
Peace of mind

knowing that Flood RX produces

no odor or harmful fumes

!
Time is critical after a flood, clean up needs to start immediately. Mold and other dangerous toxins begin to grow as soon as the water shows up so when the water is gone it's time to grab a bottle of Flood Rx and start cleaning.

Flood Rx can be used inside or outside of the home to fight mold. Flood Rx can be used on any surface without worry of staining. Flood Rx has no odors or harmful fumes making it very safe to clean with inside in non-ventilated areas.

The following is a list of different things around the home that can be cleaned safely and without damage by using Flood Rx:

Carpet
Children's toys
Clothing
Beds
Attics
Siding
Concrete
Walls, ceilings and floors
Linens
Dishes
Couches and chairs
Basements
Decks
BUY FLOOD RX NOW!
​
Only $37.99
(plus shipping)
​
Only $99.00
(plus shipping)
100% MONEY BACK GUARANTEE
If for any reason you are unhappy with your results and you feel that a refund is warranted, simply return the product and the receipt and we will refund your money, no questions asked. This way you can order with confidence. We want you to be happy and to have a pleasant, stress free shopping experience. Our products work and work well…all you have to do is give them a try!
Attention Contractors: There are no refunds on contractor-size products. We have never had a contractor ask for a refund but if you are a new contractor, we suggest ordering our smaller size products first to get used to using them before ordering our contractor-sized products.