Finally...A Deck Washing Solution That Really Works And Is Safe For The Environment!
Safe, green and effective!
Won't harm your landscaping.
Saves you time and money

- a must before staining or sealing!
Our Deck Wash is a must before staining or sealing. Flowers and grass tend to surround most every deck and those of you that have had a bad experience with toxic deck cleaners will appreciate the fact that our deck cleaner will not harm your landscaping. In fact, the product's life is only 4 -6 hours before it biodegrades back into water. This is what makes our deck cleaner the greenest on the planet. You will not find bleach, chlorine's or phosphates in our deck cleaners. Our cleaners are SAFE, GREEN and EFFECTIVE. Try it, we guarantee the results.

Use as a cleaner or before staining or sealing, great on mahogany, teak, pine cedar or any wood, pressure treated or composite surface. Great on decks, fences, docks, furniture, shingle shakes.

Deck Wash - Before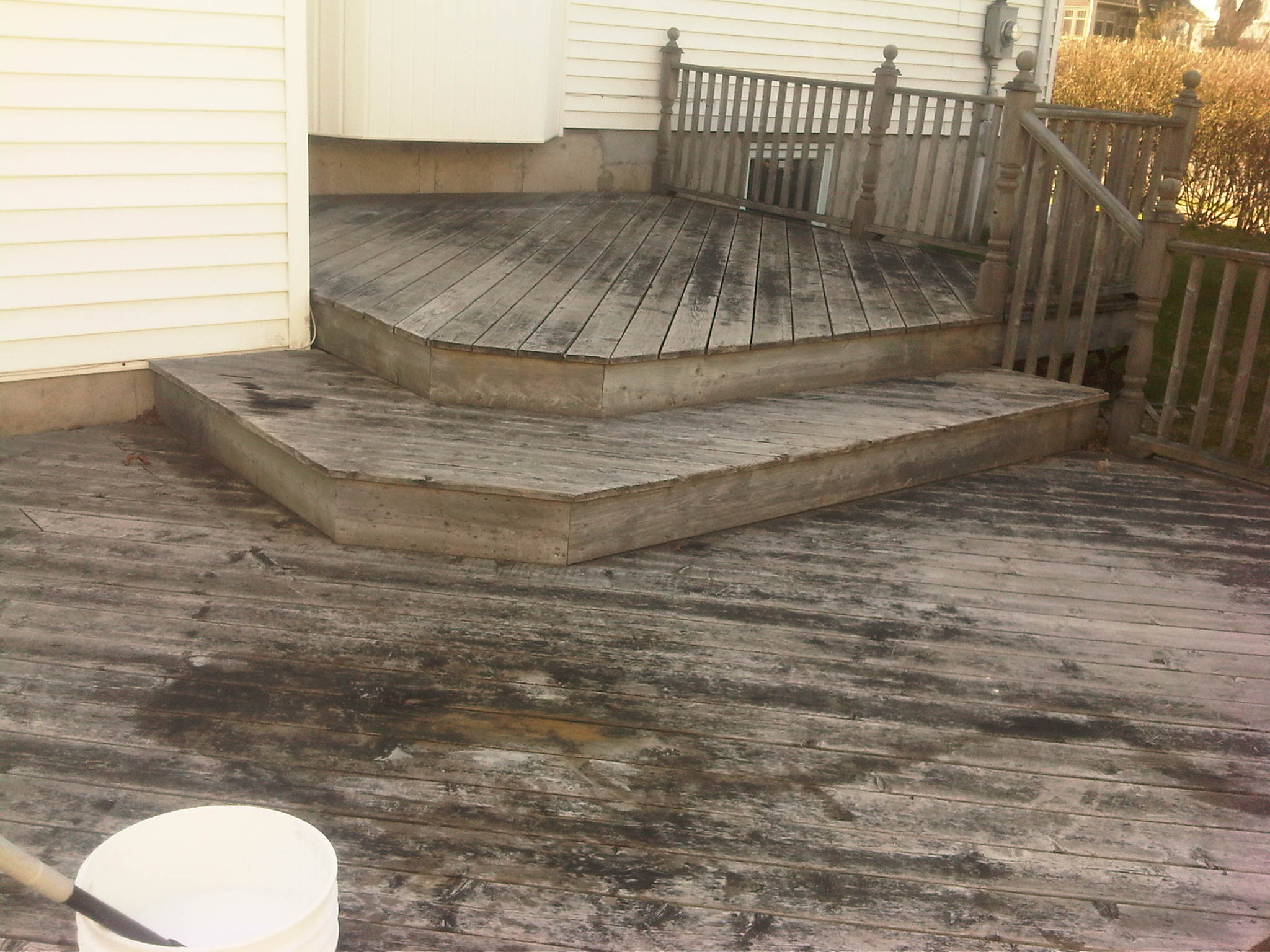 Deck Wash - After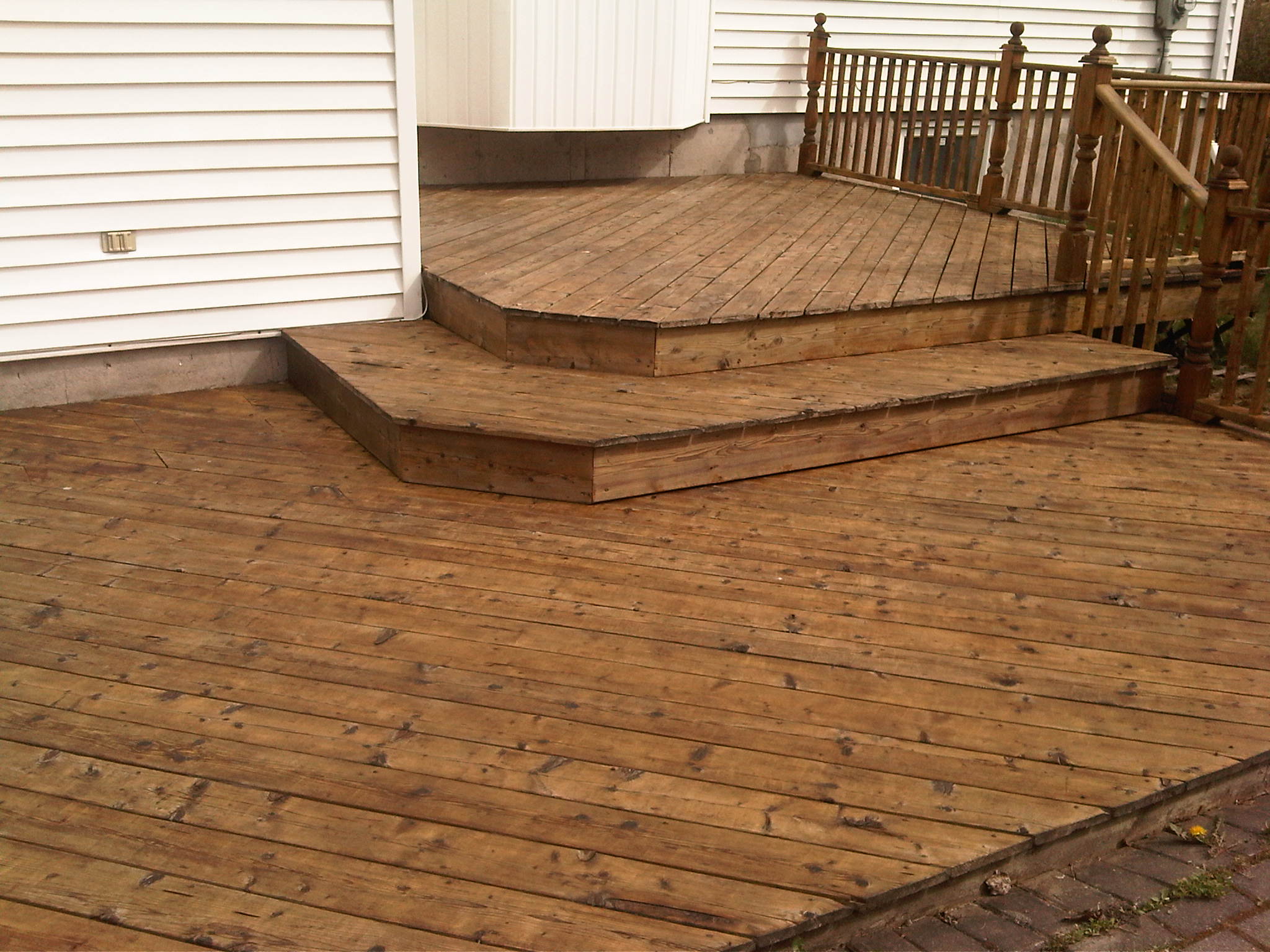 BUY DECK WASH NOW!
​
Only $39.99
(plus shipping)
​
Only $99.00
(plus shipping)
100% MONEY BACK GUARANTEE
If for any reason you are unhappy with your results and you feel that a refund is warranted, simply return the product and the receipt and we will refund your money, no questions asked. This way you can order with confidence. We want you to be happy and to have a pleasant, stress free shopping experience. Our products work and work well…all you have to do is give them a try!
Attention Contractors: There are no refunds on contractor-size products. We have never had a contractor ask for a refund but if you are a new contractor, we suggest ordering our smaller size products first to get used to using them before ordering our contractor-sized products.