Avoid An Expensive Roof Replacement By Easily Removing Moss, Algae And Mold From Your Shingles!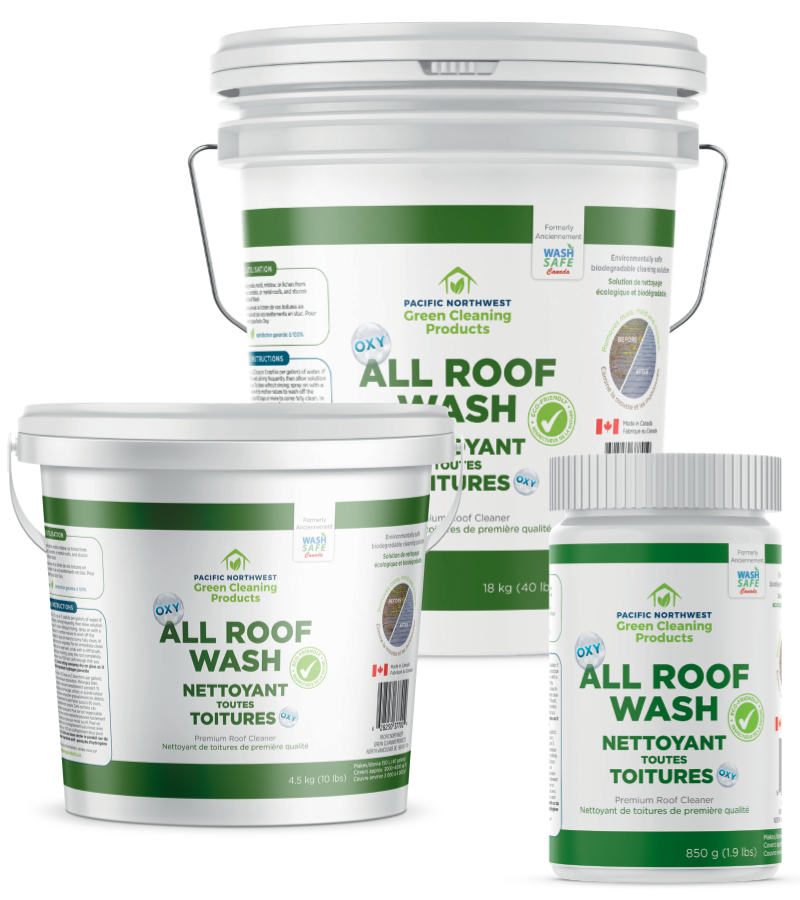 Remove moss, black algae, mold, lichen or any fungus that may grow on roofs and eat away at your roof shingles

Safe and effective for asphalt, metal, tile, wood shake, rubber and new composite roofing materials

Feel confident knowing our product won't harm your children, pets or landscaping!
If you are looking for a safe, effective way to clean to clean stains or debris caused by algae and moss from your roof without harming your pets or your landscaping, our Roof Wash is exactly what you need. We field tested and perfected our formula over years in the roof cleaning industry and as the manufacturer, we stand behind the efficacy and safety of our product 100%.
Ideal for removing moss, mold, mildew, or lichen from asphalt, tile, rubber, concrete, or metal roofs, and stucco siding.
For wood shingles use Oxy All Wood Wash.
Add 125 ml of Oxy All Roof Wash to 4 L (1/2 cup or 3 capfuls per gallon) of water. If available, warm water dissolves best. Mix well, stirring frequently, then allow solution to fully activate for 15 minutes before use. To clean without rinsing, spray on with a garden style hand pump sprayer, and leave it to mother nature to wash off the debris. Damage is stopped, but it may take 60 days or more to come fully clean. In some extreme cases a second application may be required. For an immediate clean roof, apply to small enough sections that can be kept wet, scrub with a stiff brush, then rinse with a hose. For a professional type cleaning, spray the roof completely then rinse with a pressure washer set at less than 1000 psi (soft enough that you can put your hand in front of the nozzle).
Avoid letting overspray dry on glass as it leaves a difficult to clean residue.
Active ingredient: hydrogen peroxide
Makes 30 L (8 gallons)
Covers approx. 600−900 sq. ft.
Check out how a dirty roof can actually put your home insurance in jeopardy!
Watch Roof Wash At Work…
Click the bottom right corner icon to view the video in full screen.
And See The Results!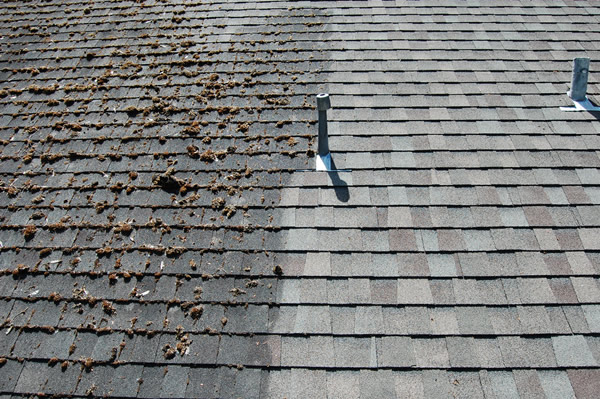 Actual Untouched Photo Showing The Effectiveness Of Roof Wash! (please note that the roof was lightly rinsed after application at less than 1000 psi)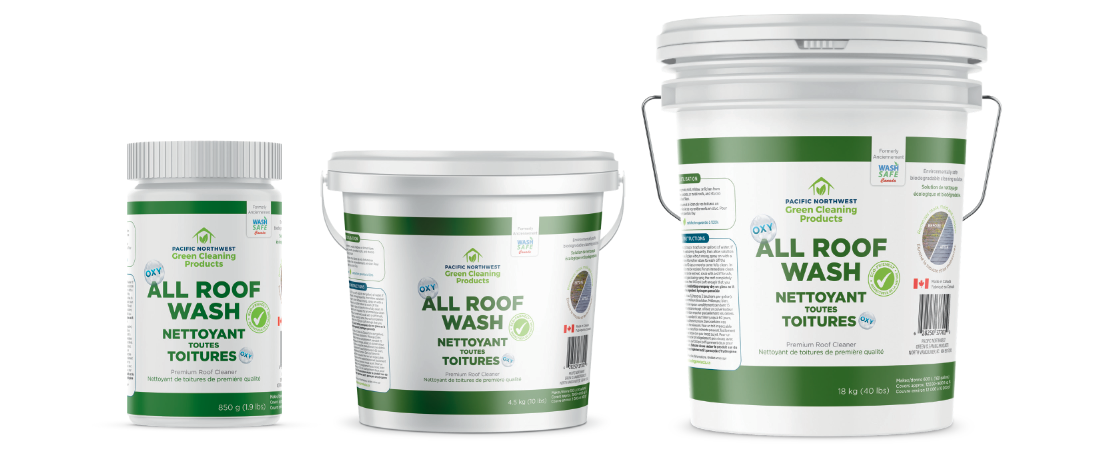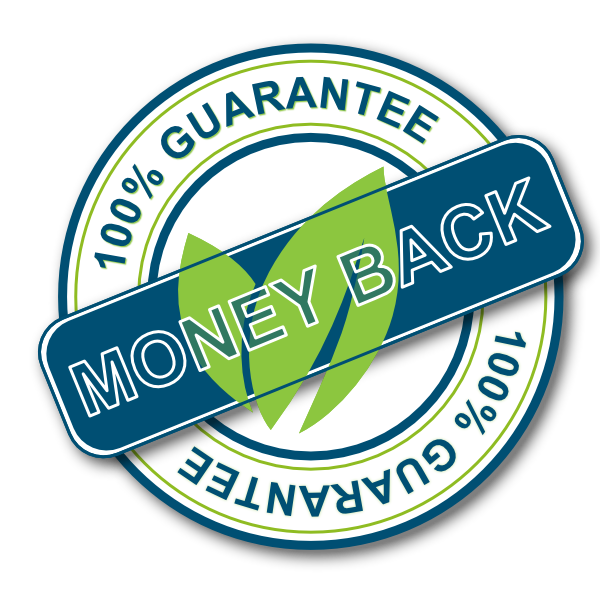 100% MONEY BACK GUARANTEE
If for any reason you are unhappy with your results and you feel that a refund is warranted, simply return the product and the receipt and we will refund your money, no questions asked. This way you can order with confidence. We want you to be happy and to have a pleasant, stress free shopping experience. Our products work and work well…all you have to do is give them a try!
Attention Contractors: There are no refunds on contractor-size products. We have never had a contractor ask for a refund but if you are a new contractor, we suggest ordering our smaller size products first to get used to using them before ordering our contractor-sized products.